How does day off planner help you?
All the Days off will be recorded central holiday management system. Everyone will be clear about who is on leave and who is available. You can plan better and avoid those unexpected surprises when crucial people are off on the same day.
Free 90 days trial – no card required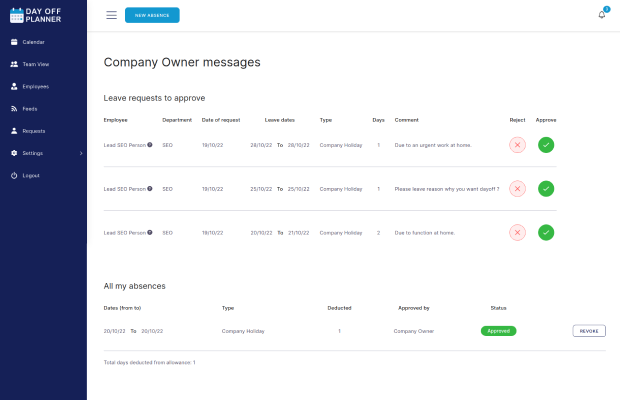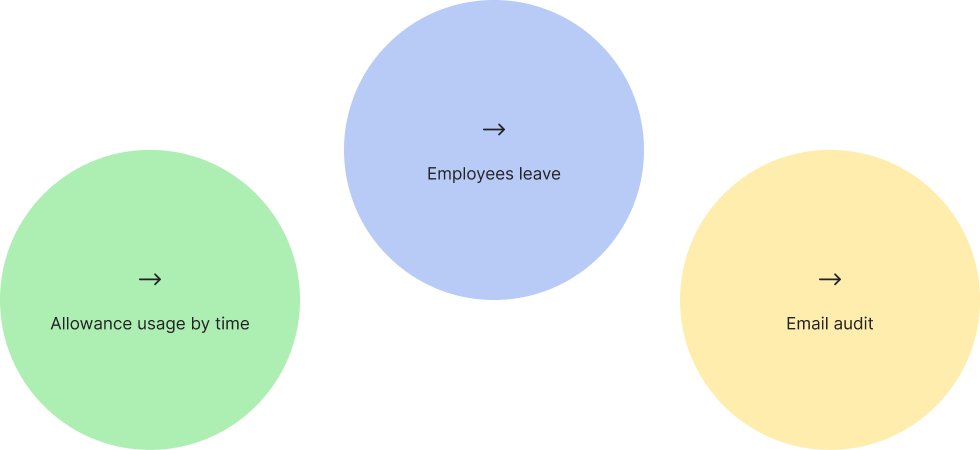 Stay up to date with employee leave reports
It's your data, and we want you to feel like you have full control over it. Easily run reports on the website, or download CSV files to Excel for further analysis.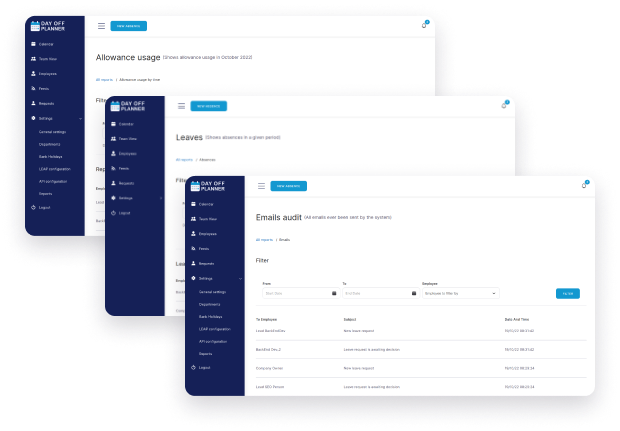 We have made separate pages for allowance usage, leaves and email audit. You can filter records by date and employee names and export CSV for excel. This helps you to save a lot of time that you can spend on other projects.
Customize according to your needs
We give you complete flexibility to configure leave dates and set default country leaves and date formats. So whatever your allowances, leave types, or working schedules, we can accommodate them.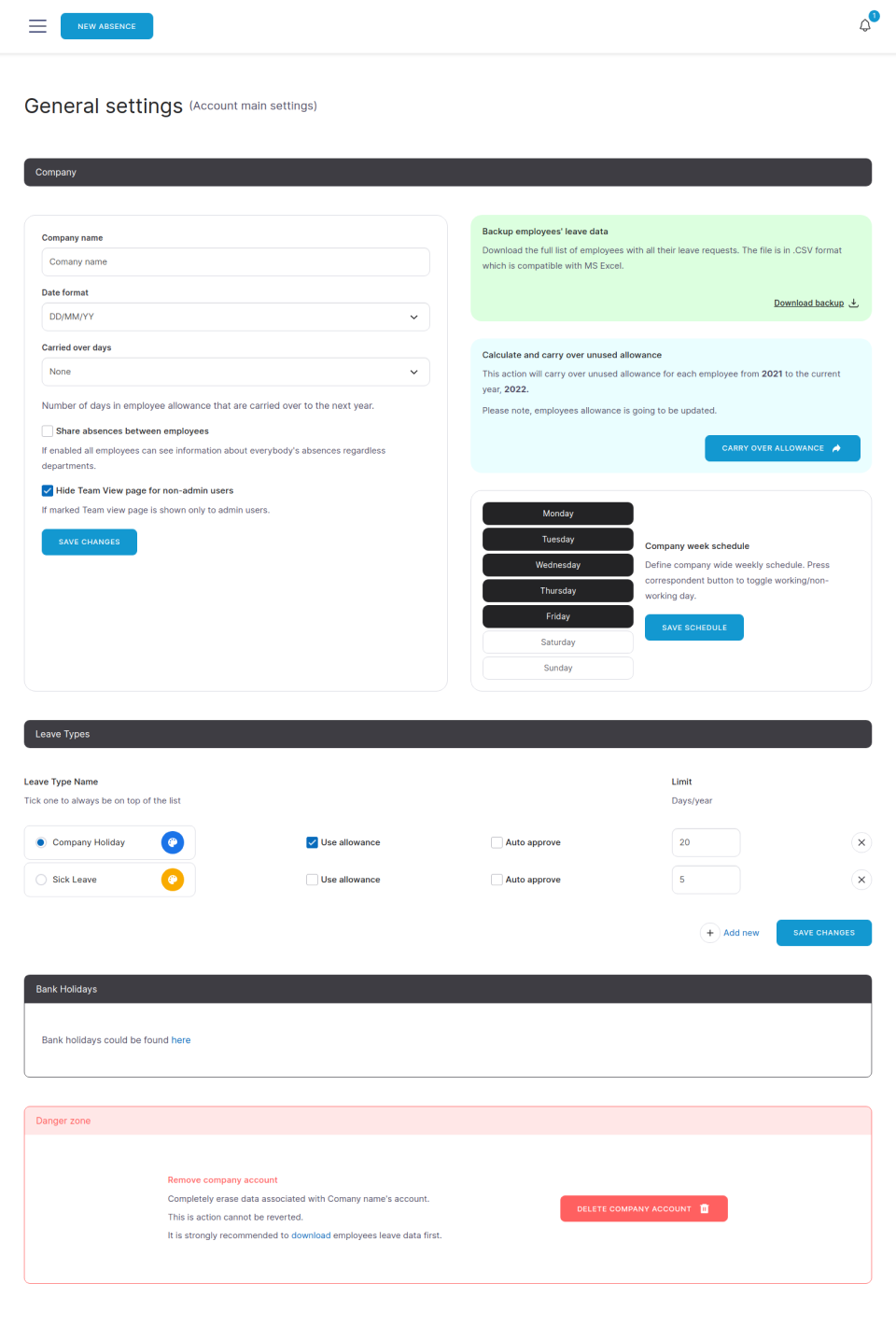 You get a complete control to import or configure your default bank holidays. Day off Planner will automatically fetch your default country holidays. To change your country Go to Settings > General Settings. You can also add or remove custom holidays by simply adding dates and leave names.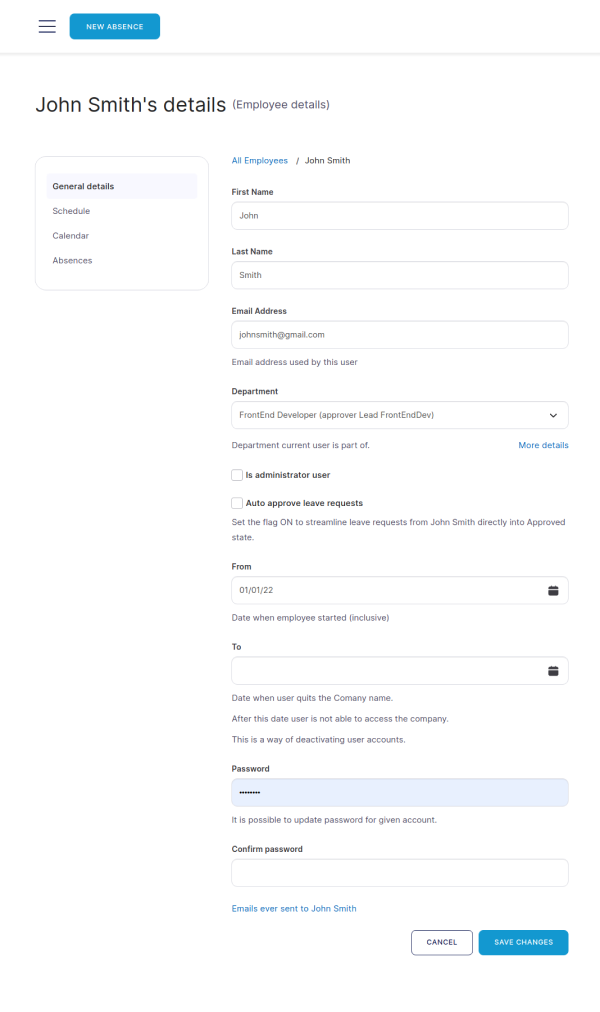 Set Starting/Ending date for employee
You don't have to keep starting date to 1st January anymore. Day Off Planner allows you to set starting and ending dates for the employee, this helps you to keep track of your workers even if they start working in the middle of the year.
Click the button below to create your staff holiday planner, it's free and only takes a few seconds.
Free 90 days trial – no card required