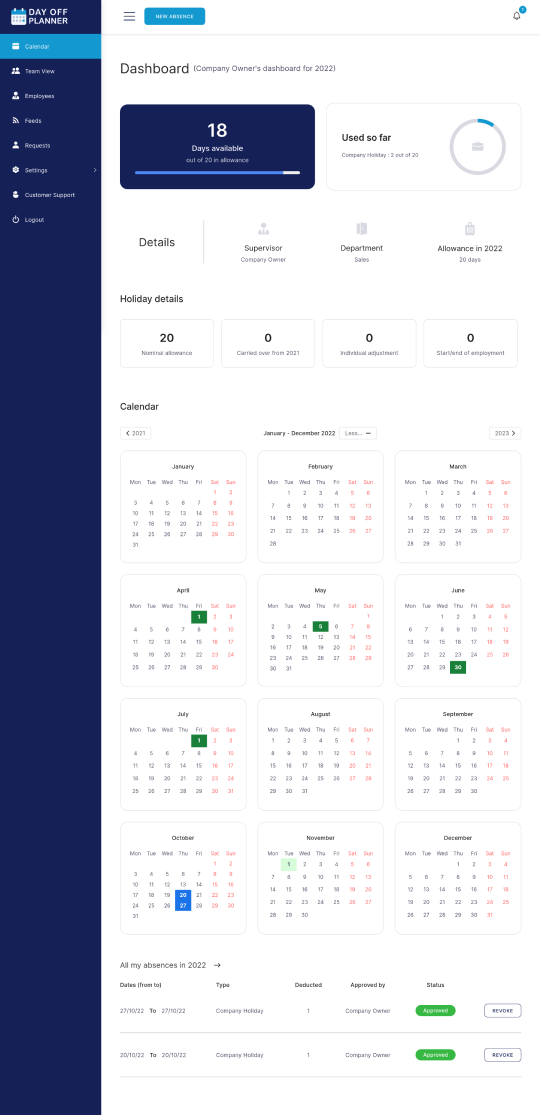 Simple dashboard with easily manageable features
Day Off Planner provides you an easily manageable dashboard where you can see the details of your leaves, days available, calendars, and many more.
There is no need to use spreadsheets like excel & google sheets. Day Off Planner makes it easy to keep leave records for you.
With a day off planner, you can add a new leave request in just a few clicks. Click the "New absence" button, fill in a few fields quickly and you are done.
Big business? No problem. With a day off planner, you can create as many departments as you want to manage your work staff.
Say Goodbye to paper forms
No one likes to fill out annoying paper forms. With our holiday management system, you can request leave within a minute in just a few clicks.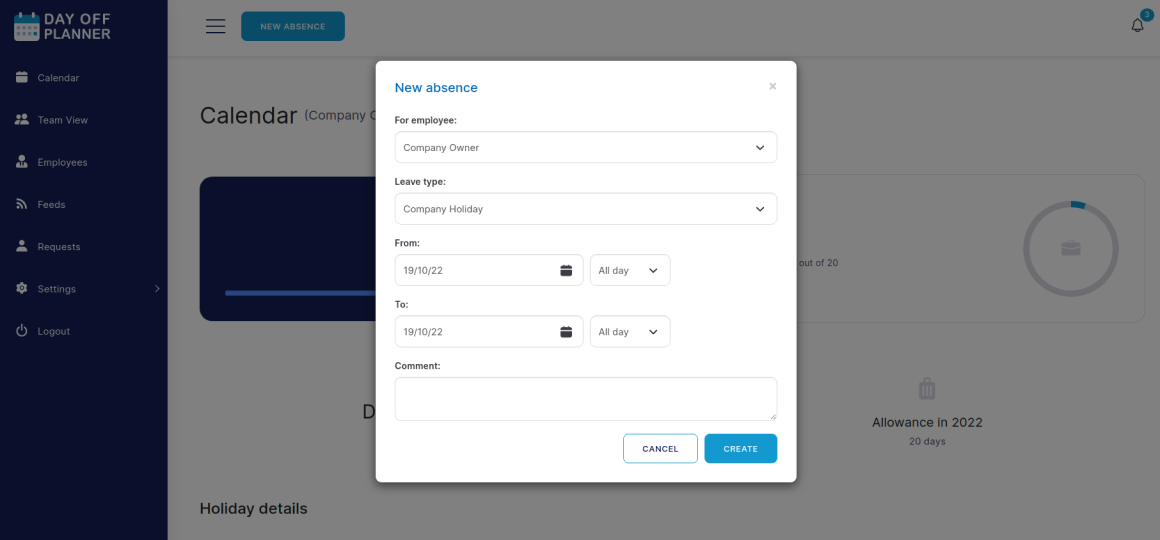 Free 90 days trial – no card required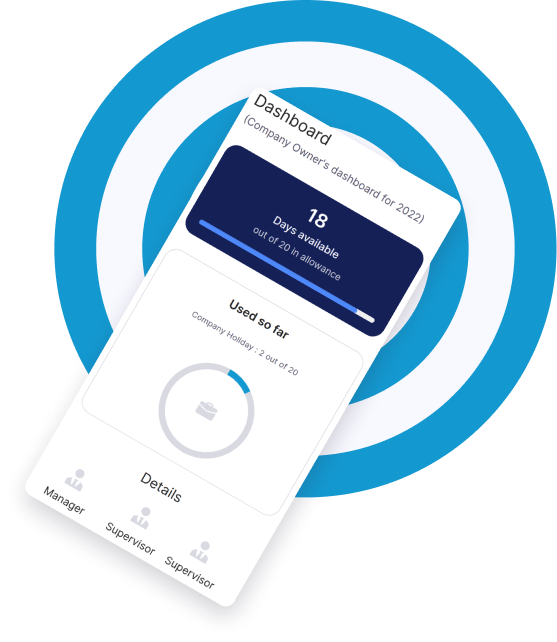 Keep track with your phone
We care about your comfort. You don't need to turn on your PC or Laptop to use Day Off Planner. Our app works efficiently with smartphones and other large-screen devices.
See what people say about day off planner
Client response towards the day off planner has always been positive. See how our holiday management system helped lots of users.
Kelley Mendez

Digital marketer

Time saving & very helpfull

"Day Off Planner helped us alot, managing your employee leave records has never been time saving & easier than this."

Amazing reports system

"I am very impressed with the reporting system, its very easy to see all emolyee leave reports at one place"

Jason Hampton

Creative director

"Very flexible"

"I really love the "add new emloyee" feature, Day off planner makes it very easy for me to expand my team."